Our systems help you access critical information in real time, including inventory counts and inspection dates.
Data collection is easy, fast and accurate, enabled by barcodes and wireless tags - RFID, BLE, NFC.
Results are processed and delivered in a way that is easy to interpret and apply.
Call to see how we can help: save you time, save you money, and improve the service you offer.
Fire Equipment Inspections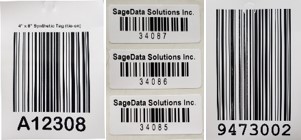 Five things you might want to know about Barcodes:

You don't have to buy a printer
Use black stripes on a white background
1D barcodes can do it all
Best symbology is 128C - numeric content, and 2, 4, 6 or 8 chars
Barcodes need room, and quiet
To reduce barcode size, improve readability, and avoid common mistakes
follow this link or click on barcode image
---

There are key things to know about RFID:

RFID myths explain many of them. To learn what is true and
what is false, click / tap on the RFID-samples image on the left

RFID has many strengths, but also some key limitations - watch
a short video that we prepared for you:
VIDEO about capabilities and limits of RFID technology
---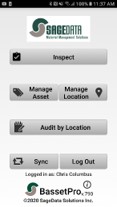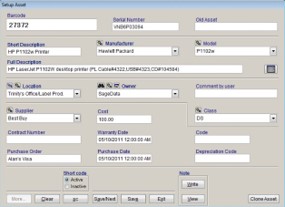 Five things to know about our Software:

Used for many years by numerous clients
Flexible. Multiple data fields and custom reports
Versatile. Works with most barcode readers and mobile data collectors
Can integrate with back-end systems like SAP, Quickbooks, etc.
Cloud, on-premise and standalone installation options
Follow this link or click on images to learn about BassetPro
Video produced by: Peaking Zebra Productions
Video produced by: Frances Minhas and Sean Gurski
Video produced by: Frances Minhas and Sean Gurski
Video produced by: Frances Minhas and Trinity Joseph
Video produced by: Frances Minhas and John Rivenell
Video produced by: Frances Minhas and John Rivenell