Maintenance Management Systems
SageData is based in Ottawa, Ontario, Canada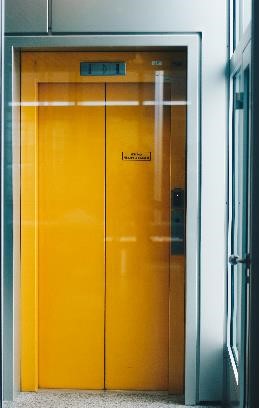 Mobile Computers, Barcodes and RFID in Maintenance Management
When inspection and maintenance management is done well, you do not even notice it. Travel the roads every day, take a flight, go into a store and vaguely be aware of the fire extinguishers, even walk through an automatic door into your place of work - all those assets require inspection and maintenance. And, while assets often have similar characteristics to note (manufacturer, model, serial number, cost - for instance), inspection and maintenance procedures may differ widely for different asset classes, different owner organizations and different regulatory regimes.
SageData's primary focus is on Asset and Inventory Management, and a theme of most of our systems is mobility. Active stewardship of assets of any sort involves getting out of your chair and going to the assets you are looking after. Apart from knowing where an asset is, who is looking after it, and what condition it's in, some assets require regular inspection and maintenance - and, possibly, upgrades.
Our systems tackle all of this. They deliver computing into your hands when you (or your staff) are in front of the asset. And they allow you to work seamlessly on complex asset and maintenance work when you are back at your desk too. Automating maintenance management is hard to do right because it is so varied. One size does NOT fit all. This is why SageData's BassetPro INSPEC is such a right fit for any organization in any private or public sphere.
INSPEC delivers computerized maintenance management tools that are uniquely configured for a customer's needs. One customer may want a print-out of a weekly maintenance walk route, another - daily reminders on what is due for inspection, yet another wants assets that self-monitor to alert an inspector to certain conditions (e.g.: over-heating). The details are all-important in maintenance management. And giving proof that you are paying attention to all those details for your own management or a regulatory agency is a vital part of INSPEC.
INSPEC takes care of the details you define and require, while you and your staff get on with the job of ensuring that your facility is a safe working environment.
We would be happy to tell you more - please contact us at your convenience.
If you found this useful, you might also want to review:

- an introduction to barcode technology

- an introduction to RFID

- mobile data collectors / handheld computers

- BassetPro - an introduction
QAOK3139-1