An Introduction to BassetPro Inspections Solution

SageData is based in Ottawa, Ontario, Canada
Overview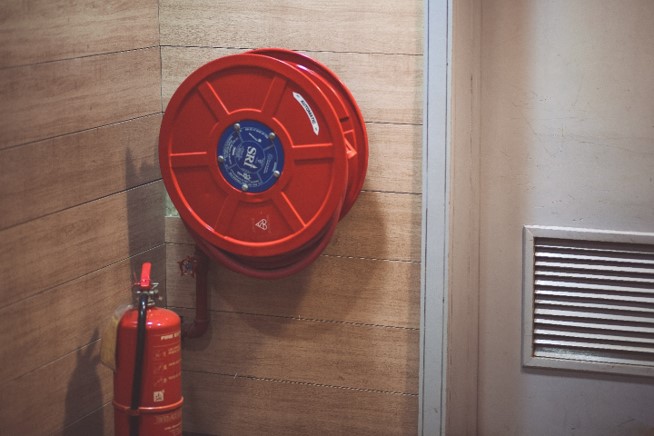 Intelligence is key to the success of any project or operation. In this sense, intelligence means knowledge - knowing what you have, what is happening, and what issues require attention. BassetPro delivers information that enables critical decisions to be made, and as such, it is a key tool for managers at all levels.

The delivery of information that is timely and accurate requires three steps: collection, analysis and presentation. SageData products are built around automatic identification, with mobile units used to ensure that data collection is easy, fast, accurate and complete. This enables high levels of data integrity. A user can rely on the accuracy and timeliness of the reports from this system.
What does BassetPro do?
These systems can be used in any material management situation. They are used to track fixed assets, manage warehouse operations, perform inspections and control dangerous materials.

The inspection management variant is an extension of the basic asset management product. The inventory check element of the Asset Management product requires the user to visit each asset to confirm it is present. The inspection variant confirms that it is present and correct - that it is checked for operation and installation, not just for being there…

The system provides for routes to be defined, and for specific questions to be set for each item. There can be different levels of inspection, hourly, daily, monthly, annual. Checks can be cursory (any visible damage) or detailed (measure and record the voltage). Notes can be attached. Follow up actions can be flagged.
The system can be used for security personnel, to make sure all check points are visited, and to provide instruction (check that the door is locked).
Who is SageData?
SageData are based in Ottawa, and have been supplying these systems to the Federal Government for more than 25 years. We have supplied nearly every Federal Government Department and Agency, and are currently providing material management services to track materials being removed and replaced on Parliament Hill.
How are these systems configured?
How would you like them to be configured?
We have installations on our servers, on client networks, or standalone (in many cases for high level security). User interfaces can be configured to your exact requirements.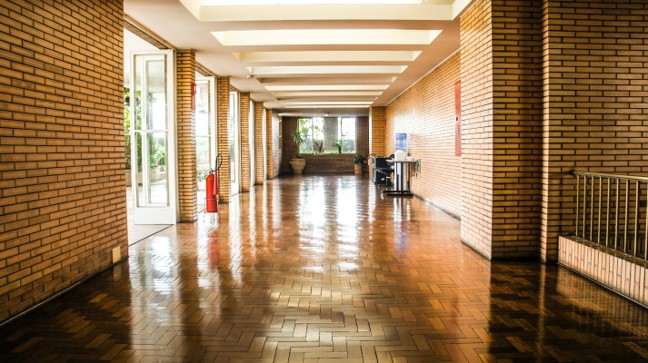 Imagine
Once BassetPro is installed and operational, inspections become routine. Inspectors are guided through their routes and checks, so training is minimised. All activity is recorded.
NFC can be used for improved security on check points. Non compliance can be flagged. All activities are stamped with the author and time of collection. Reports can be viewed immediately and remotely. Emails can be automatically dispatched to nominated individuals as appropriate.
BassetPro Inspections
SageData offers a range of products in the BassetPro family. Inspection is configured for routine checks on product, locations, or individuals. It can operate with BassetPro Assets sharing information for locations, equipment and users.
Capabilities
Basset Pro Inspection can handle more than: 25 users, 500 transactions per day, 500 locations,1000 equipments. Technologies it can use include: manual entry, barcode scanning, NFC, and RFID. Images and files can be attached to individual asset records. For further information contact SageData. A project manager will assist you in confirming the appropriate configuration for your application.
Expansion
Inspections can readily be expanded. Contact us for more information.
Conclusion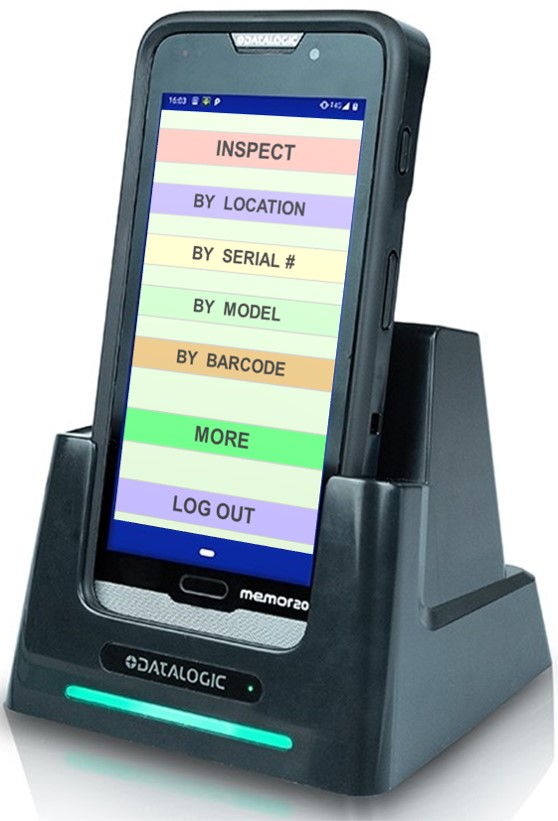 This is the most frequently recommended starter product for Inspections.
most applications it will meet all your needs, and can readily be expanded if required.
If you found this useful, you might also want to review:

- an introduction to barcode technology

- an introduction to RFID

- mobile data collectors

- consulting services: barcodes and their applications
QAOK2558-7