FiESTA- Fire Equipment Status Tracking System

SageData is based in Ottawa, Ontario, Canada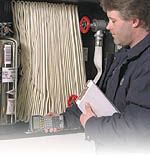 FiESTA Features
EquipmentFile
Each piece of equipment is identified by a uniquely numbered BAR CODE label attached to it. This enables the user to enter the serial number, make and description, and reference that information at any time.
LocationFile
Together with the equipment's BAR CODE number, you enter other descriptive information about each location, such as floor, building and perhaps room number.
Inspection
First you scan in the location BAR CODE, followed by the equipment's BAR CODE. If the association is correct, you continue to your next location; if it is not, a fire truck-like alarm will sound.
View
Under the View mode, you can modify maintenance/ inspection due dates.
Three report types are available: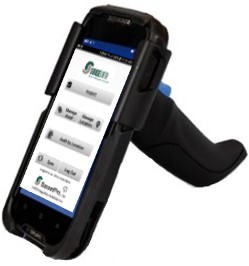 Descriptive - a complete listing of all equipment, sorted by description or location

Inspection Due - all equipment due for inspection

Maintenance Due - all equipment due for maintenance
Reports can be viewed on the PC version of FiESTA.
To review FiESTA Benetits and FiESTA CLients click on the links:
- FiESTA Benefits
- FiESTA Clients
QAOK2564-3