Your Questions Answered

Barcodes, RFID, Mobile data collectors...
---
Help with RFID, barcodes, or mobile data collectors (handheld computers), or applications that use them, including asset management systems, inventory control, warehouse management, inspections, and maintenance management.

We invite you to submit your questions about any of these topics, and usually get back to you within a day or two.
There is no charge for this service.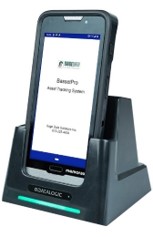 Is your question more urgent?
Call Doreen Garvin at 613-225-4404, or email to dg@sage.ca

SageData is based in Ottawa, Ontario, Canada.

We design, supply and support systems built around RFID, Barcodes and Handheld computers.

For further information, or for advice and assistance with your application, contact Doreen Garvin or Trinity Joseph.

Click here to reach SageData by email.

To reach us by phone:
from outside Ottawa, dial 1-888-838-1067
from Ottawa, dial 613-225-4404